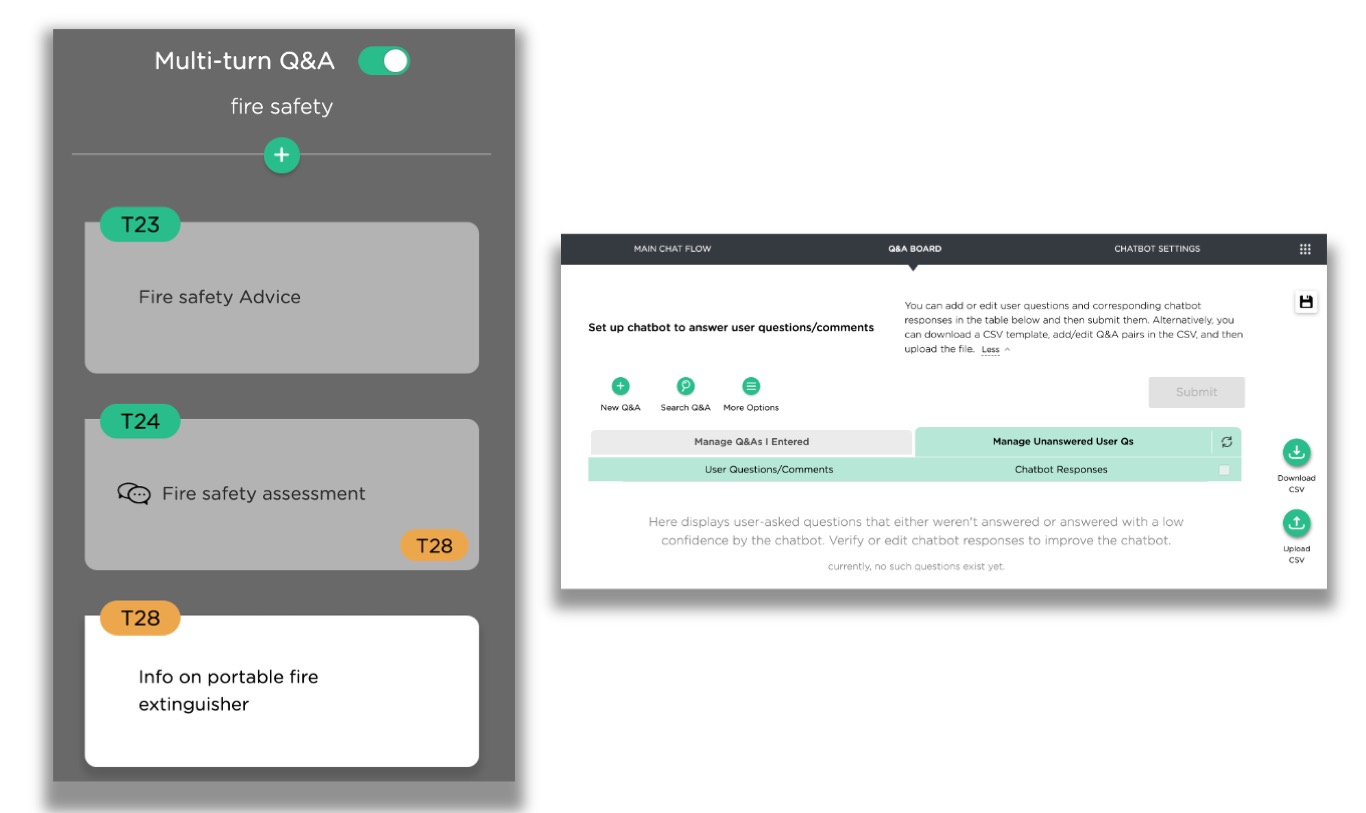 Fast to Build
Compared to other chatbot builders, Juji's no-code, reusable AI enables you to rapidly auto-generate and customize HR chatbots with all cognitive AI powers, in a matter of days.
50-100X faster
than any other chatbot builders
100% no code
chatbot setup and customization
NO IT RESOURCES REQUIRED.
Easy to Maintain & Improve
Like any AI solutions, HR chatbots need to be maintained and improved. Juji's no-code real-time AI learning enables HR professionals to teach and improve live HR chatbots continuously and instantly.
real-time notification
of unanswered user questions or user feedback
instant improvement of live chatbots
without interrupting ongoing chats, which no other chatbot solutions can offer.