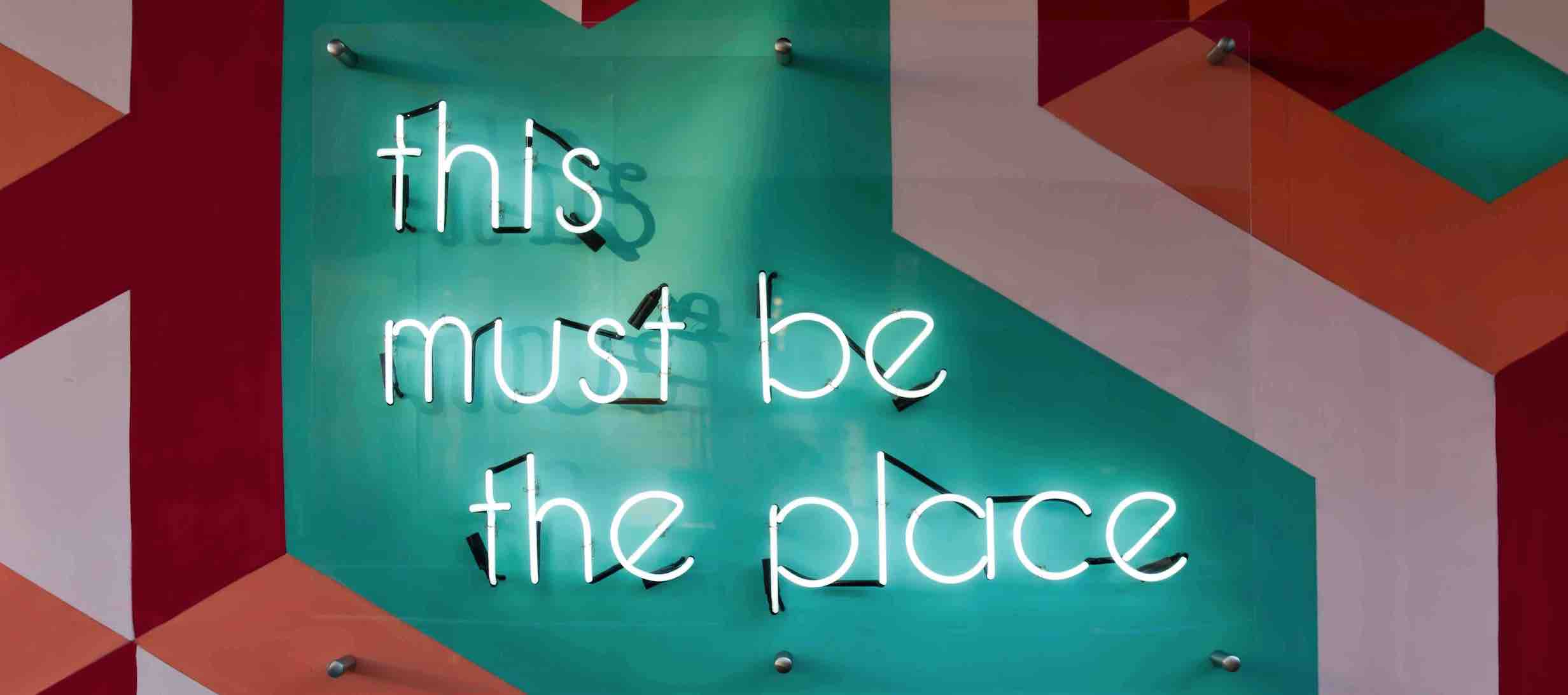 Engage Your Employees in
Two-Way Conversations
TRY THE LIVE DEMO
One of the HR sweet spot practices is to engage employees in two-way conversations: listening to their needs and providing them with actionable information or guidance.
Interact with our live demo on this page to experience how a Juji cognitive AI HR assistant can engage employees at scale, 24x7. Even better, any HR professionals can set up and manage such an AI assistant customized to their workplace with #NOCODE.
What You Should Try
How many paid holidays do we have See how the AI answers the question with additional information for actions.
Do we offer tuition reimbursement See how the AI provides in-depth information and an entry to action to encourage employee learning.
I have a question for fire safety See how the AI provides personalized environmental safety compliance information and assessment.
I'm feeling depressed lately See how the AI responds and comes up with different follow-up actions for different situations.
How can I view my data by location See how the AI responds and provides instructional info, potentially for management, to help access people analytics.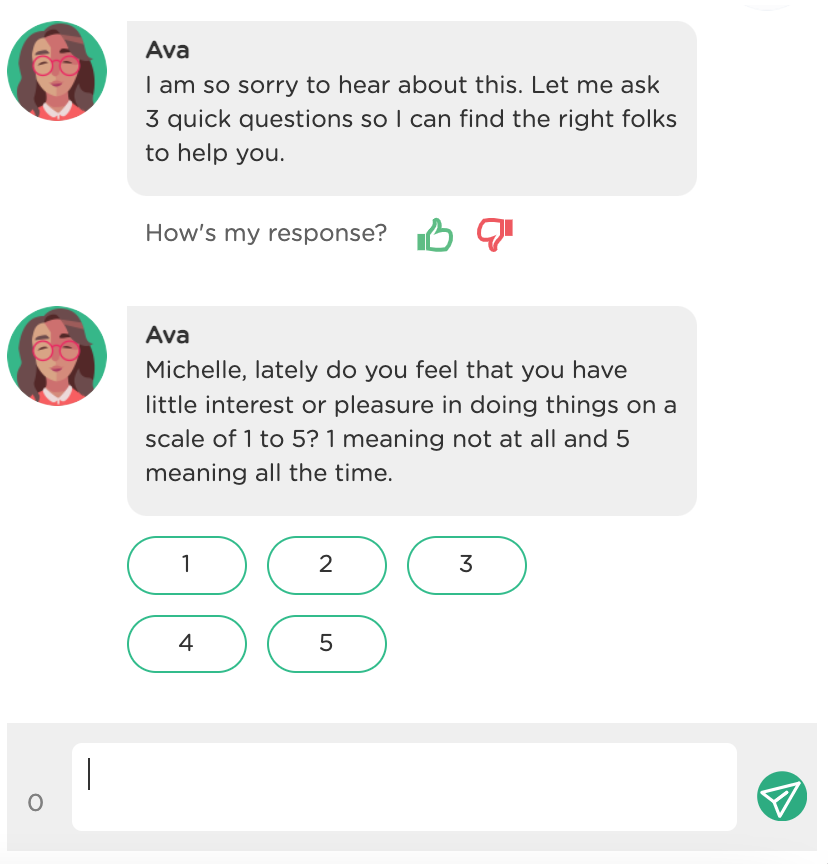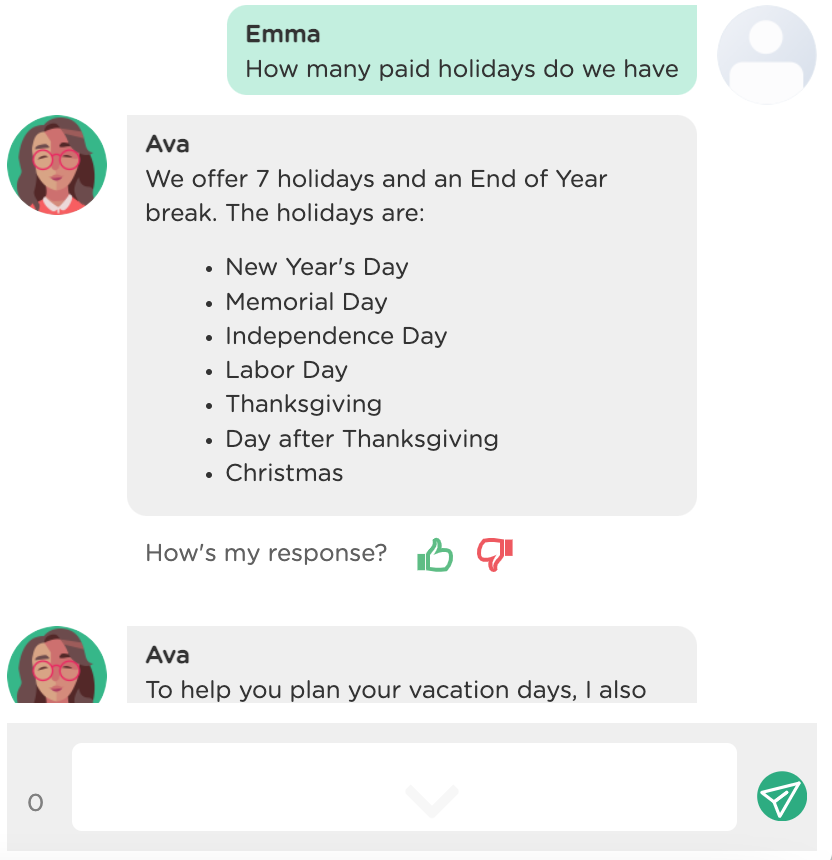 What This Demo Does
Answer employee FAQ
Personalize micro-learning of
HR policies and compliance procedures
Provide access to HR professionals when needed
Elicit employee feedback
Infer deep workforce insights for
the next best actions
Click on me to chat with me
Free Until You're Ready to Launch
Build your chatbot free. Experience all premier features free.
Take as long as you need.